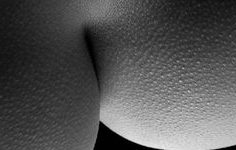 My weekend turned out to be a nice one, considering I really didn't have any plans at all. That always seems to make things that much more special when your weekend just spontaneously happens, and you have a great time. It all started at school on Friday. I wore a very lose fitting t-shirt to school and halfway thru my first class of the day I felt the urge to free my nipples. My electrical tape that was trapping my nipples was bothering me and so after my first class of the day, I darted into the rest room and peeled off my tape job. I was hoping that my nipples would behave themselves and that my t-shirt was loose enough to not give me away. None of my teachers noticed and I happily made it through the rest of my day in comfort.
My parents have been trying to get me to get a part time job so I can pay for my gas in my car. I have been filling out job applications and after I got home from school I received a phone call with some good news from one of the clothing stores at the mall. They offered me a part time job for the holidays and I will start this week. I am happy and sad at the same time. I will be making extra money, but working after school and on weekends will drastically cut down on my nude time. My parents say I can work as long as it doesn't affect my grades…but what about my much needed naked time? I'm going to give it a try.
My father is out of town this weekend deer hunting, so Mom said we could have a girl's weekend again. My sister invited her best friend over and my girlfriends came over Saturday to join us for a bond fire and sleepover. Everyone got nude as they arrived and before long everyone was here and enjoying some naked girl time. It was a cool night that turned chilly as the night went on. But we had a nice fire out in the yard to keep us warm. My Dad called Mom while we were all eating s'mores, and I heard Mom tell my father that she had a bunch of naked teenagers gathered around the fire looking up at the full moon.
This morning my dog woke me up early for her morning walk outside. After we took a chilly nude walk around the yard, I slid back into bed under the covers to warm up. I was covered in goose bumps. But soon warmed back up and dozed off again. Mom woke us all up later with the smell of bacon and we had a good brunch and hung out for a while until slowly one by one my friends all got dressed and went home.
But all in all it was a good weekend. I got to hang out with my best friends and I got my first job. Now I wonder how often we will be able to continue our girl's nights. And my nude time will be limited unless I figure out how to make money some other way. Maybe I will work the holiday season and then take off and get a summer job…this growing up stuff will take some getting used to. So if anyone has any ideas on how I can make money working at home please leave a comment.
And if you enjoy my blog post please sign up for "Suzie's Goodies" in the upper right hand corner of the page. I will email you whenever I have a new post so you never miss one!
Love,
Suzie