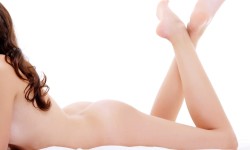 Yesterday all the girls came back over for a swim day. Kats Mom dropped her off early in the morning while on her way to work. Kat came in my room and woke me up, and we both laid around in bed anxiously waited to hear from Maddie and Allie. My sister Karen was going to spend the day with her best friend, so we would have the pool to ourselves.
When they finally woke up, they texted us that they were ready and my Mom drove us to pick them up. We dropped off my sister at her friend's house, and then went on to Maddie's house where Allie had spent the night.
We drove straight back to our house and as we walked thru the door Mom stopped us all as if to make a big announcement. She made a point in telling all of us how she was going to be busy in the kitchen fixing lunch, and would not be checking on us until the food was ready. She said we had a couple of hours of swim time all to ourselves before she would bother us…it was so obvious, I think everyone got the hint.
We went off to my room and we all changed into our bikinis. I started to suggest that we don't even bother, but remembered what Mom said about easing into things. We each grabbed a towel and off we went outside to the pool. We pulled up our lounge chairs for maximum sun exposure, and put our towels down so we could lay on them. We helped each other oil up for our tanning session making sure everyone got an even coat on our backs.
We laid on our stomach and everyone undid their bikini tops so we wouldn't get strap marks on our backs. As the summer sun came down on us we all started to get hot and sweaty. Allie made the comment that she was going to cool off in the water, and started to retie her top before she got up. I saw this as a good chance to go for it, so I just sat up without putting my top on, and winked at Kat. Without hesitation she did the same. We both got up and walking over to the pool topless. Maddie also got up without her top, and walked over to the edge of the pool to join Kat and me. We went into the water and waited on Allie, who just smiled and undid her top and came in the pool to join us.
So we were all now topless, which is no big deal as we have done this a few times before. We played around and splashed each other, and after a while I reached down in the water and slid my bottoms off and thru them at my chair. Kat did the same and we each climbed on our floats. I said "You know Mom doesn't care, let's relax and get some sun". With that Maddie and Allie pulled off their bottoms, and soon all of us were floating around the pool in our birthday suits.
We had a good day sun bathing and cooling off in the pool. Everyone got a good dose of sun and Allie's butt seemed to be a bit rosier than Maddie's. Mom came out to ask if we wanted to eat outside by the pool. We all said yes, and we just wrapped our towels around us to eat lunch…again, I started to suggest that we don't even bother. But I remembered I was supposed to ease into this!
After lunch Mom picked up the plates, and walked back into the house. We all just dropped our towels and continued on with our little swim fest! Later that afternoon we all got dressed as Allies Mom drove up to bring her and Maddie home. We all had a great day and everyone is looking forward to spending the weekend together.