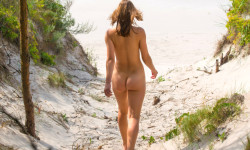 Our nearest beach is about an hours drive from our home. It is a state park that my parents have been bringing us to since we were little. We like to go there because you have to pay to enter…most locals don't like to pay when there are hundreds of miles of free beach in Texas. And to be honest, the beach is horrible, and at times has nasty mud flats and seaweed everywhere. So during the week there are not a lot of people on the beach, mostly just tourist passing through.
When we go with our Dad he likes to park at the park boundary and we hike down the beach a little ways, out of view of everyone and set up camp. We spend at least one night when we do this, roasting weenies on the campfire before bedtime. But when Mom takes us to the beach, it's just a day trip, and she doesn't like to hike down the beach to our secluded spot. So we just drive on the beach to the park boundary and park.
The other day Mom packed the car for our day at the beach. It was a beautiful clear morning and my sister and I were excited to bring our inner tube for some fun in the surf. We drove the hour drive and checked in at the park entrance, and paid our entry fee. Then Mom drove onto the beach and down to the park boundary. We unloaded the car and set up our lounge chairs. Since it was a week day we could only see one car parked way down the beach, and could barely see the people playing in the water. So the coast was clear! We all stripped out of our clothes and my sister and I applied sun tan lotion while our Mom started to pump up our inner tube.
There were massive amounts of sea weed piled up along the beach. It smelled bad and it was so horrible that it made the news the previous week, with the news caster talking about how it was hurting the local economy because it was keeping people away… but keeping people away works great for us!  We always bring a heavy garden rake with us just for this reason. My sister and I took turns raking all the nasty sea weed away from our area and when we finished we had a nice clear spot to enjoy our day.
We had a wonderful morning, skinny-dipping in the warm surf, and working on our all over tan. I really enjoy the feeling of the warm water swirling around my body. It is just a different experience than swimming nude in our pool at home. There were only a few people driving down the beach to interrupt our fun. But since we park at the park boundary, they have to turn around before they get to our car. If we were in the water we would just squat with our heads above the waves, or if we were laying out on our loungers we would throw a towel over us until the car turned around and drove in the other direction. We have to cover up because there are no official nude beaches in Texas. But with so many miles of beach, we can always find a secluded spot.
Then it happened…a car pulled in down the beach from us and a young family got out and set up to spend the afternoon. They were a good ways down the beach from us, but close enough that they would be able to tell that we were nude. It was two young kids around 5 or 6 and their parents. My sister and I started complaining about how we were going to have to put on our suits, and how disappointed we were about our new neighbors ruining our little corner of paradise. But Mom told us to not worry about it. She said for us to just enjoy our day like they couldn't see us, and see what happens. Maybe we could get away with it. "You never know till you try" Mom told us.
So after the young family settled in, my sister and I grabbed our inner tube and returned to our fun in the surf. But it wasn't long before the other family's puppy decided to come over for a visit! The dog went straight for our Mom and then turned to us playing in the surf and started barking at us! We came out of the water and started petting the dog, and sure enough our new neighbors kids started running over to get their puppy…followed by their Mom who was trying to catch up to her kids. Mom told us to act normal and don't try to cover up…"don't be shy girls, its going to be ok".
By the time the kids, a little boy and his sister, made it to us their Mom had caught up with her kids. So we were all standing there with the puppy. Mom got up from her lounge chair and walked over to the waters edge with us. All of us were completely nude, but standing confident and not trying to cover up at all. The young Mom was very nice and polite. I told her she had a cute puppy, and the kids acted like they didn't even notice we were nude. The young mother told my Mom that she didn't think nudity was allowed at the park. "Its not", Mom replied. "But I don't think the rangers mind if no one complains about it". Mom explained how she has been letting the family swim nude because the rotting sea weed gets inside our swim suits and causes a nasty rash. She told the woman to look in her kids swim suit, and that it was probably full of tiny rotten bits of the stuff. Sure enough, the Mom bent down and pulled her young daughters bottoms down and the little girl was covered with the nasty matted stuff. Our Mom said that ever since we were little she just lets us skinny dip to avoid the rash and burning. The young Mom chatted for a little bit about how nasty all the sea weed was, then said her goodbyes and walked her kids back to their car. And it wasn't long before I looked over to them and the kids were playing in the surf butt naked! So evidently the couple was cool with our little nudist camp site! So Mom told my sister and me to run over to their place with our rake, and clean out a spot for them. She said it's the least we can do since they didn't complain about us to the park office. I think we made some new friends!